Last Updated on July 22, 2022
These eucalyptus wedding decor ideas are fun and affordable. This post has some unique ideas that are easy DIY projects you can do. You'll want to check these out.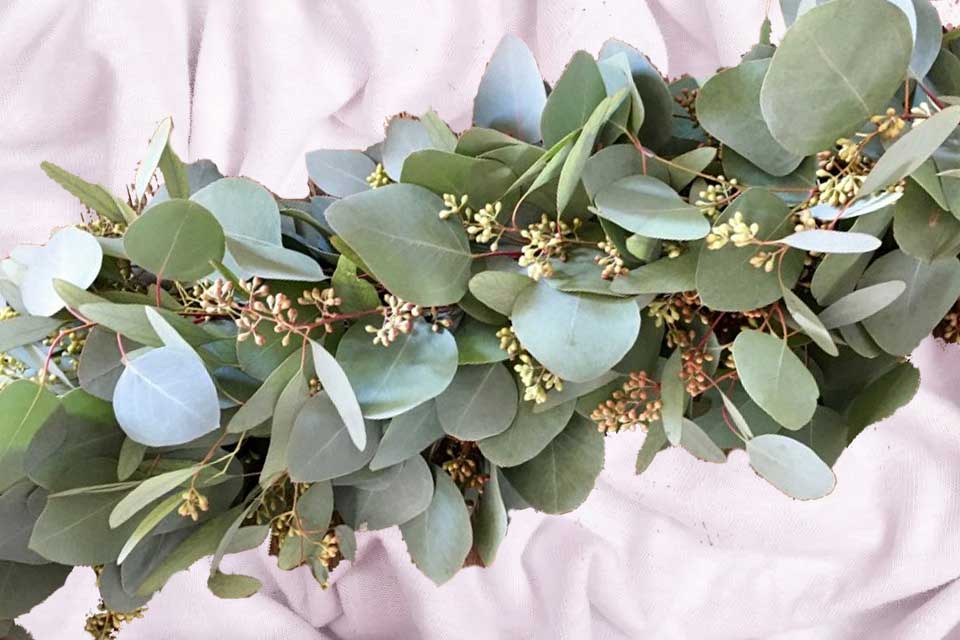 Unique Eucalyptus Wedding Decor Ideas You Can Steal And Adapt For Your Celebration
When planning wedding decor for your special day, it's not enough to just come up with unique ideas.
You also need to ensure that your wedding decor ideas are easy to do and everything you'll need will be within your budget.
It's one reason many DIY brides today choose to decorate with greenery for their celebrations. And their top greenery choice is no surprise; it's eucalyptus.
Eucalyptus is versatile foliage that DIY brides love because it's available year-round and in many exciting varieties. It's also easy to work with in all wedding work, from bouquets and centerpieces to garlands and wreaths.
In this article, I'll share several creative eucalyptus wedding decor ideas you can steal from other real weddings.
These are great ideas for any wedding style, whether rustic, traditional, contemporary or anything else.
From simple to grand, we think you'll love these eucalyptus wedding decor ideas because they're simple and easy to implement.
And they won't cost you thousands of dollars either!
Eucalyptus Table Runners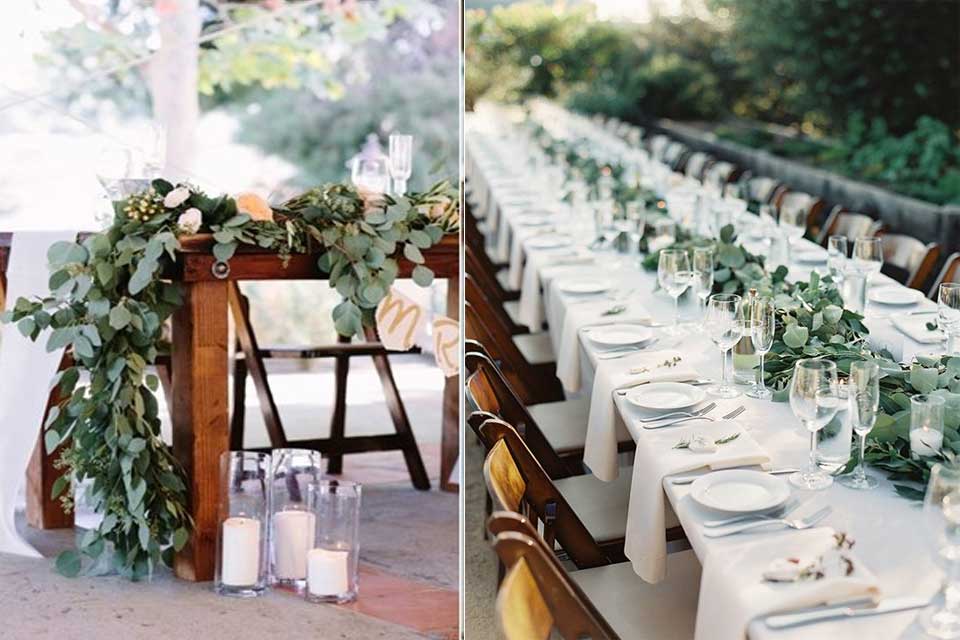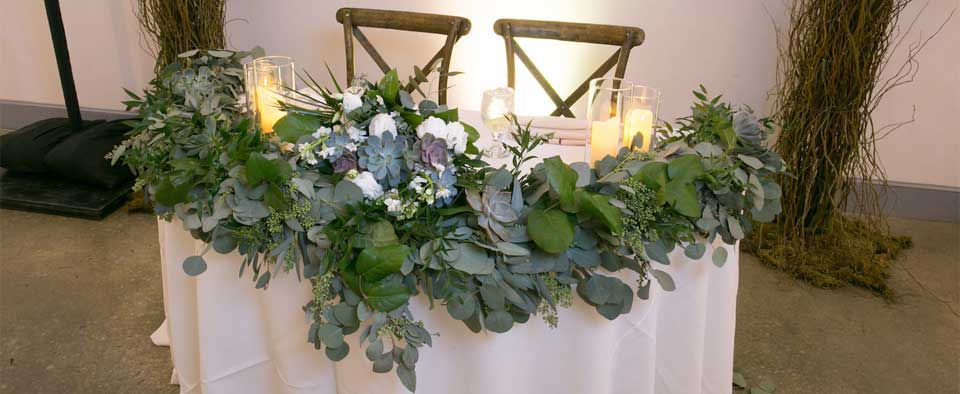 Beautiful cascading table runners made with eucalyptus garlands featuring several varieties of eucalyptus, including silver dollar, seeded, and willow eucalyptus. This idea is easily adaptable for a head table, sweetheart table, or king's table and can be enhanced by adding flowers, candles, or both.
Eucalyptus Centerpieces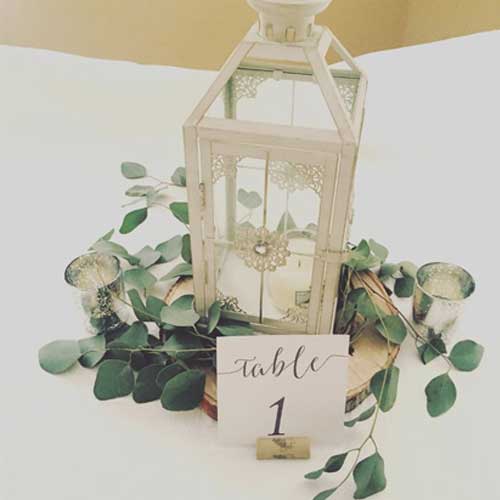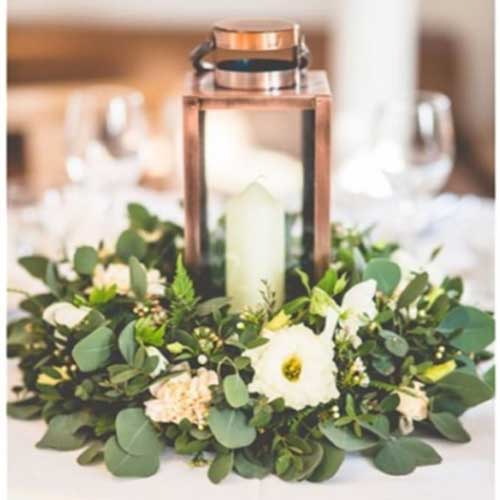 Simple rustic lanterns accented with eucalyptus around the bottom. Both are very easy wedding centerpiece ideas that will work with all types of mixed greenery.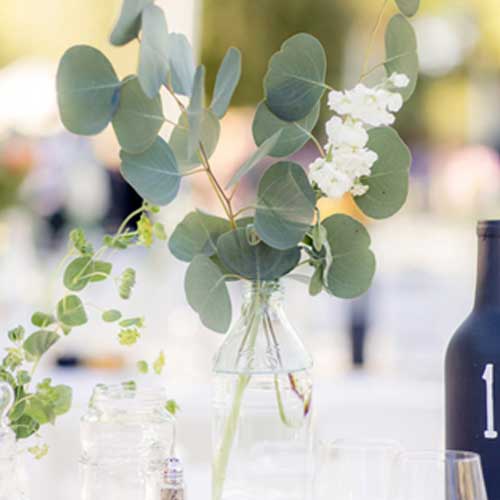 Using eucalyptus stems in a bud vase is an easy DIY idea. Your bud vases can stand alone or be grouped together.
More Eucalyptus Wedding Decor Ideas
Mixed eucalyptus garlands adorn this rustic wedding arch. Simple and elegant.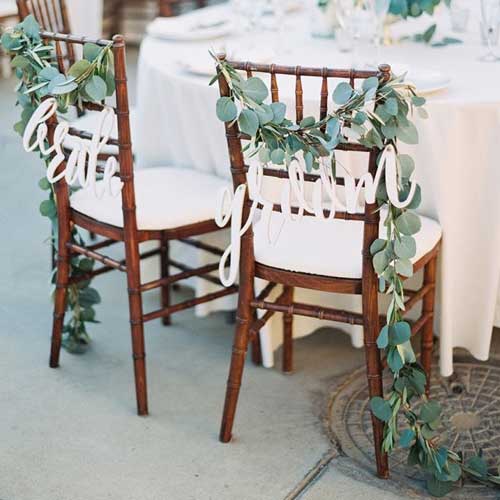 Rustic sweetheart table chairs accented with eucalyptus garland.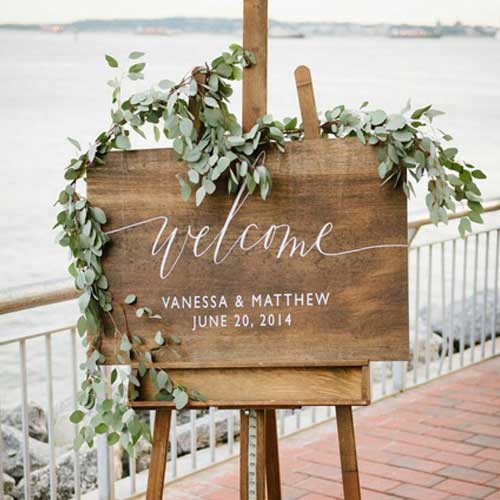 I love this wedding welcome sign. The eucalyptus and cursive lettering add a lovely visual touch to the rustic wood easel.
Sensing A Pattern Here?
You should. I chose the pics for this post because I wanted to focus on DIY decor ideas that were easy to do. The commonality in the photos is that most were made using mixed garlands that feature various varieties of eucalyptus.
The exceptions are the bud vases and the eucalyptus stems placed at the wooden base of the ivory lantern. Individual bunches were used there.
Here's Why You Should Use Eucalyptus Garland
The number one reason I recommend using garland for most of your wedding decor is that it will make your job much easier to do. In my experience, using garland, rather than cutting and laying individual stems to form a runner, not only saves time but produces better-looking results.
While using garland may be more expensive, it will still be less than the cost of having it professionally done.
I hope you feel that checking out these pics was time well spent and that you came away with a few new ideas you can use in your wedding.
Want More Wedding Decor Ideas Like These?
Then sign up below if you'd like updates when I post new info.
The emails you receive from me will not be promotional, just notifications of new posts.
If you don't want to miss anything, join me here.
We will only use your information to send you our blog updates. You can change your mind anytime by clicking the unsubscribe link at the bottom of any email you receive from us. You can find details about our privacy practices here.
Whether you subscribe or not, please follow me on social media, where we can continue the conversation.
Or, at a minimum, please share this post via one of the social share buttons below.
Til next time,
I'm the owner of Greenfield Flower Shop in Milwaukee, with more than 40 years of experience in the floral, wedding, and event business.