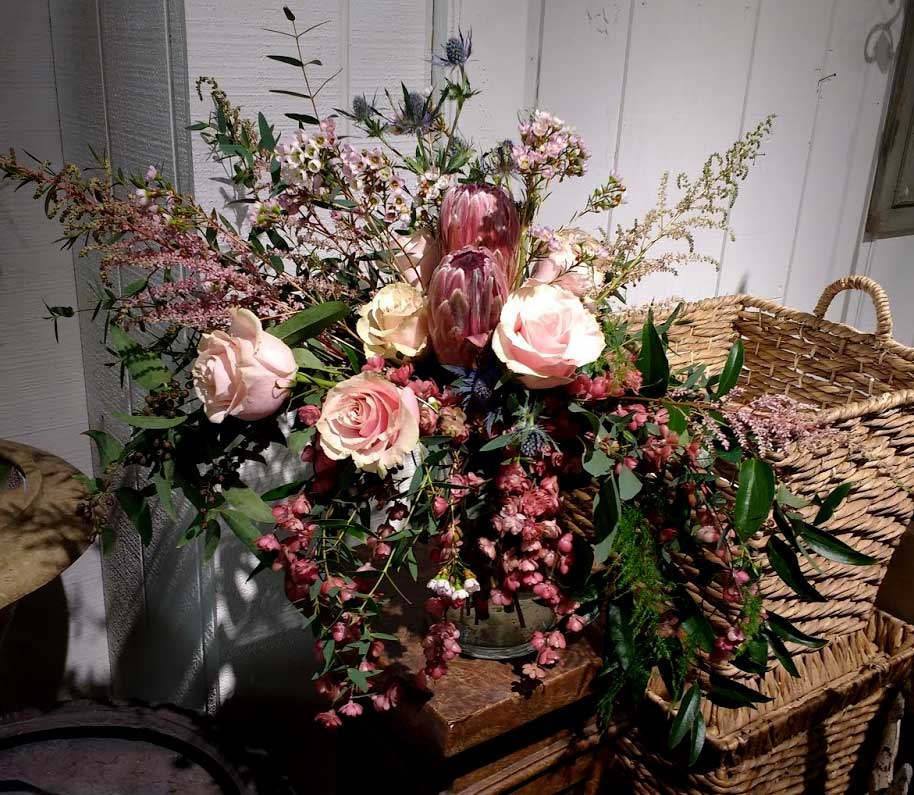 Flower Arranging Made Easy – A Simple Way To Arrange Flowers At Home
Professional flower arranging is a combination of art and skill.
When people buy flowers as a gift for others, they want them to arrive professionally arranged. So they work with a local florist, who can design and deliver the appropriate floral gift.
Then there are many others that just buy flowers for their own enjoyment.
This video shows how you can make a beautiful, perfectly shaped flower arrangement without using floral tape or foam.
Floral designer Rebecca Cole shows you how to do it with a "layering" technique, using just the greens and flowers themselves.
She also shares some great flower arranging tips that the pros use to create natural-looking arrangements.
It will make your flowers look like they came straight from your garden. Watch and see.
So, what did you think? As you can see, it's possible to learn flower arranging quickly and confidently by using this simple way to build an armature as a base for the arrangement.
If you are someone who enjoys flowers but thinks you are "all thumbs" when it comes to flower arranging, just remember this.
Flowers don't have to look like they were arranged by a florist
You only have to be willing to learn techniques like this one that is different than what is being taught in most floral magazines and books.
And that's okay because applying any new technique only serves to help you develop your own personal floral design style.
So what are you waiting for? Get cracking!
Want to get more tips like these?
Getting them is quick and easy.
Enter your email address below, and I'll update you whenever anything new is added here.
The emails I send are never promotional. They're just notifications of new videos that are posted.
Your information will only be used to send you our blog updates. You can change your mind at any time by clicking the unsubscribe link at the bottom of any email that you receive from us. You can find details about our privacy practices here.
If you're not interested in signing up, I'd still be very grateful if you would join the conversation with us on our social media pages.
Or at a minimum, please share this post via one of the social share buttons below.
Til next time,
Greg and the team at Greenfield Flower Shop
I'm the owner of Greenfield Flower Shop in Milwaukee, with more than 40 years of experience in the floral, wedding, and event business.