Two Good Reasons to Use Freeze Dried Rose Petals at Your Wedding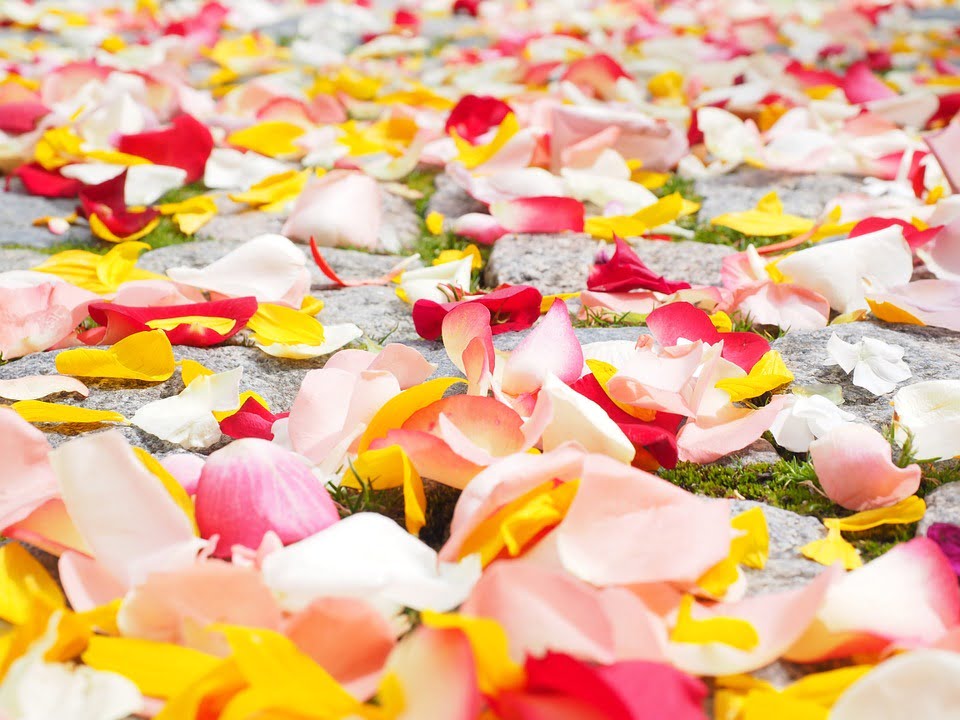 This past week, I bought some freeze dried rose petals that we need for an upcoming wedding.
The couple has purchased a custom silk damask aisle runner that they are using and then planning to donate to the church.
They are worried about staining it if they use fresh petals. And they don't like silk petals, because they "look fake".
So they asked if I could check around for freeze dried petals, which I agreed to do. After checking my local suppliers to no avail, I ordered some online.
I've worked with freeze dried flower petals before, but was never a huge fan. Most of the petals just didn't have good color, compared to fresh ones. They looked better suited to make potpourri, rather than use at a wedding.
So I really never recommended that people use them. But I may have changed my tune on that.
When the freeze dried rose petals I ordered arrived, I was pleasantly surprised. They were very high quality petals, much nicer than those I'd seen before. They weren't the least expensive petals I found, but given the quality, they are definitely a good value for the money.
And because they are good for the environment and won't stain fine linens, I have two good reasons to recommend using them from now on.
If you're thinking about using freeze dried petals at your event, here's a quick tip: You can soften the petals by placing the open container into a steamy bathroom for 20-30 minutes.
Here's the link where I found my freeze dried rose petals. Check them out for yourself.