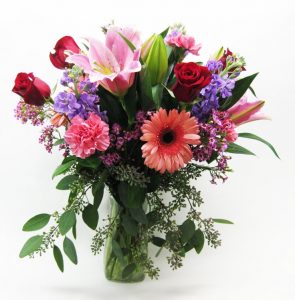 An Extreme Makeover – Sending Flowers Internationally Made Easy
If you want to send flowers to another country, the good news is that international flower delivery is now super easy.
Before the internet, the best way was to go through a local florist's wire service.
Although you can still do that, sending flowers internationally today is much simpler.
Gone are the obstacles that made it difficult for consumers to send flowers overseas – like the language barrier, currency conversion, and transaction security.
That's why I was very excited when Fleurop.com launched its website. I recommended the site to all my customers looking to send flowers overseas, because of the savings involved.
But many of those people felt more comfortable having us place the order for them, rather than doing it themselves.
Guess some people just aren't confident ordering flowers online, and want someone to talk to, and are willing to pay for it. Nothing wrong with that.
But recently, Fleurop.com has undergone a complete makeover, making it much more user-friendly to navigate.
They've kept all of the best features of the old site, like the online currency converter, as well as being able to shop in several languages, English, Spanish, and French.
If you have visited the site before, you will notice the changes instantly, but the new look is more than just a facelift.
They've added more services and features, designed to make your online shopping even more convenient.
I like the changes they've made – especially the clean new interface and enhanced product selections.
If you haven't checked out it out yet, I'd encourage you to take another look, and let me know what you think about international flower delivery now! Click here to visit Fleurop.com now.
I'm the owner of Greenfield Flower Shop in Milwaukee, with more than 40 years of experience in the floral, wedding, and event business.