Learn the truth behind common myths about floral design. This guide is a must-read for aspiring floral designers looking to pursue their passion.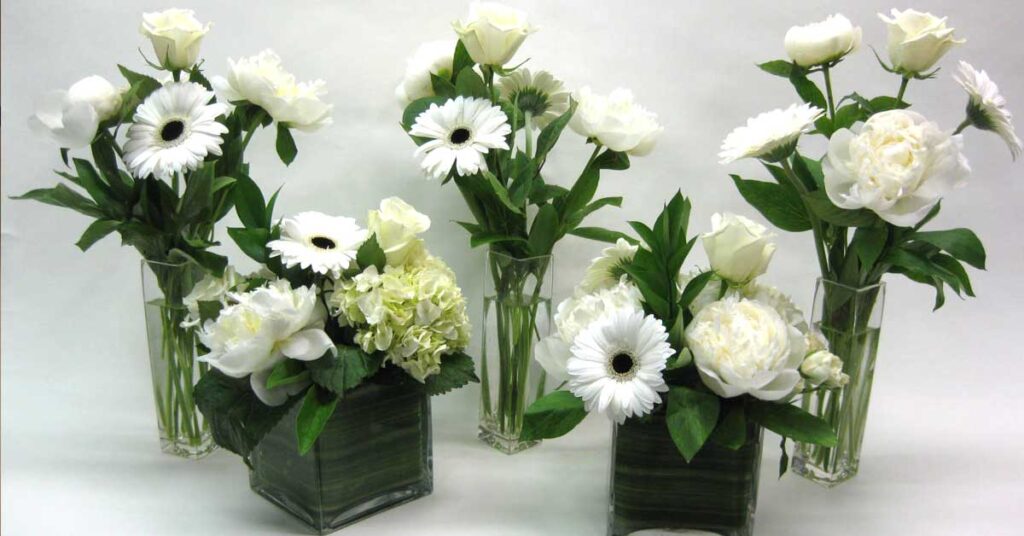 Floral design is an art form that has been appreciated and practiced for centuries. Today, it remains a thriving industry with a strong demand for skilled, creative designers. But for those aspiring to break into the floral industry, it can be daunting.
Much conventional wisdom and many myths surround this field, causing confusion and discouragement. This article aims to debunk these myths, provide key insights, and instill confidence in those who have a passion for flowers and dream of a potential career as a floral designer.
Myth #1: You Need Formal Education
One of the most common assumptions is that you need formal training and education in floral design to break into the industry. While professional courses can indeed be beneficial, they're not a prerequisite.
Many successful floral designers, including myself, are self-taught. We learned through hands-on experience, experimenting with different flowers and floral materials, and studying arrangements and design styles that we like.
Although it's true that some employers and clients may prefer formal qualifications before hiring or contracting you, a degree in floral design, just as in any other field, doesn't guarantee success.
In fact, throughout my career, I've found that practical experience, creativity, and business acumen were more beneficial to me than a formal degree.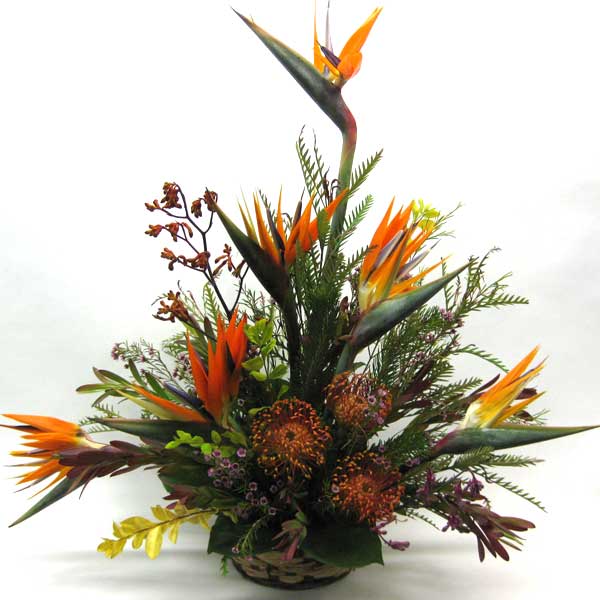 Myth #2: It's Just Arranging Flowers
If I had a dollar for every time I've heard this, I'd be a millionaire many times over!
Floral design is far more than just making floral arrangements, especially when you do it for a living. It involves understanding different types of flowers, how to process and take care of them, how to combine them to create visually appealing and meaningful arrangements, and how to do it profitably.
I used to get defensive when I heard statements like this, but my advice is to ignore it and move on. Don't get discouraged. Individuals who say things like this are just uninformed.
Myth #3: You Need a Lot of Money to Start
Yes, becoming a floral designer requires some money, mostly for tools and supplies. But you don't need to invest a fortune. If you are employed as a floral designer working in a retail shop, the tools and supplies you use will be provided.
Some budding designers start by doing floral design projects for family and friends. If that's the case, you'll need to invest in the tools and basic floral supplies you need.
If you plan to or are currently working from home, either as a freelance floral designer or operating a home-based floral design business, there are other upfront expenses to consider.
Yes, you can start small working from home, but once you make the decision to operate as a business, there are other upfront expenses you will incur. Hopefully, these expenses can be recouped as your experience, client level, and business grows.
While you can start your floral design career without a hefty initial investment, you'll need to do some smart planning and budgeting to take it to the next level.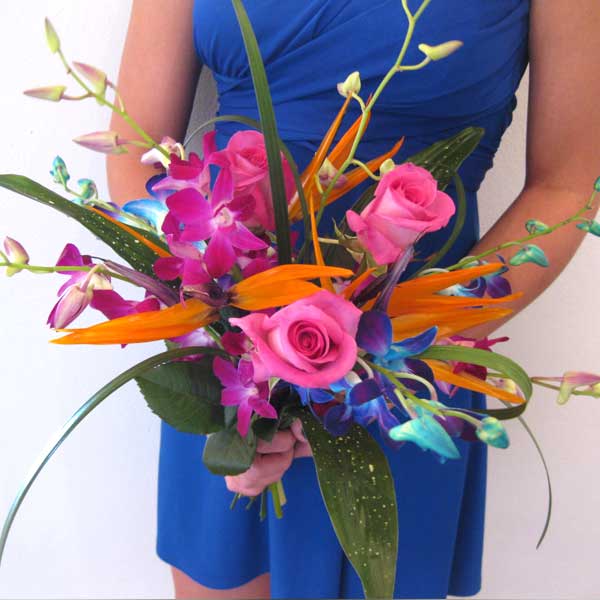 Myth #4: Floral Design Isn't a Real Career
This is perhaps the most discouraging myth. Contrary to this belief, floral design can indeed be a viable and rewarding career choice. Demand for floral designers is high, especially for weddings, corporate events, and other special occasions.
Today's floral industry is much more diverse than it was when I started. Back then, most flowers were arranged and delivered by "Mom and Pop" retail florists, who sold flowers for all occasions. It's not the same today.
There aren't as many "full-service" flower shops today as there were we I started. Many are no longer in business. Some former "full-service" florists only do wedding florals and event work today. Some concentrate solely on sympathy flowers. Others have pursued small floral design sub-niches to launch their careers.
One example I found inspiring was the story of a passionate floral designer who started a floral business focused solely on creating flower walls.
But you don't have to start a business to have a rewarding career. Many businesses employ floral designers, for both full and part-time positions. They include event design companies, hotels, event venues, supermarkets, and funeral directors.
While the positions might require some formal training or experience, many are entry-level jobs. For new floral designers, it's a good way to get your foot in the door and gain experience. For designers with some experience, it's a good way to hone your craft in specific areas of floral design work.
As you can see, floral design can be a fulfilling and profitable career, with multiple avenues to explore. Because today's floral design industry trend is "niching down", there are actually more career opportunities out there today than ever before.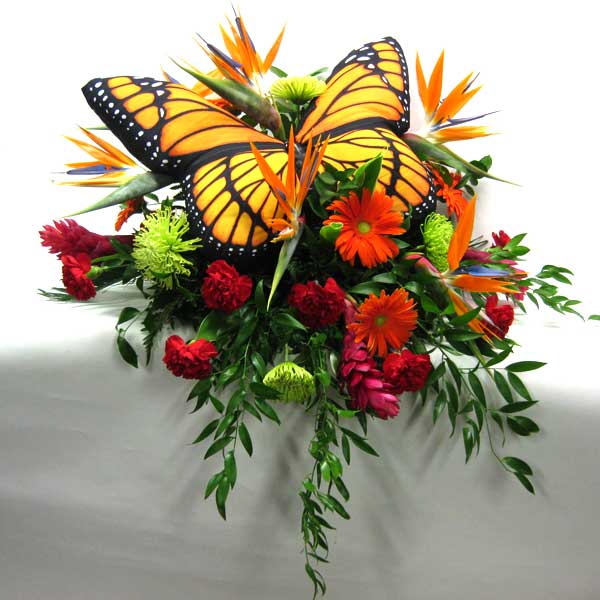 Myth #5: You Have to Know Everything About Flowers
While knowledge of flowers is essential, you don't need to know everything from the get-go. Floral design is a learning process, and even award-winning floral designers continue to learn about new fresh flower varieties, advanced design methods, and trending floral designing skills and techniques.
For example, eco-friendly floristry and foam-free floral mechanics are two of these trends. I've picked up some interesting tips and techniques in these areas that I can incorporate into my design arsenal. So I guess you can teach an old dog new tricks!
Like every career path, floral design is a field of constant learning and growth. Don't let a lack of knowledge deter you.
Final Thoughts
Breaking into the flower industry may seem challenging, but by debunking these myths, I hope I've shed some light on what it truly means to be a floral designer.
Remember, this field is as diverse and vibrant as the flowers and people you'll work with, offering endless opportunities for creativity and growth.
So, don't let conventional wisdom or misconceptions hold you back. Start small, keep learning, and let your passion guide you toward a rewarding career in floral design.
Want More Straight Talk Like This?
If so, sign up and I'll let you know whenever I post or update articles or videos.
We will only use your information to send you our blog updates. You can change your mind anytime by clicking the unsubscribe link at the bottom of any email you receive from us. You can find details about our privacy practices here.
You can also follow me on social media, where I share more useful information you can use.
Til next time,