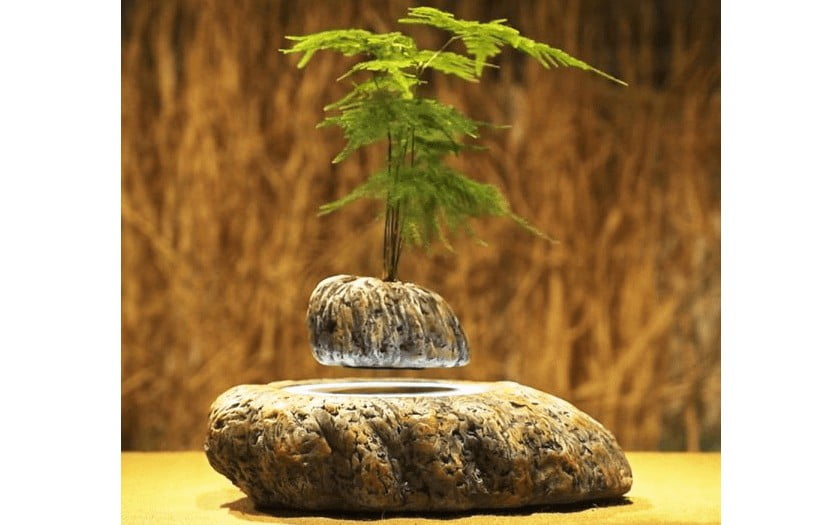 This is a mind blowing way to bring an air of serenity into your home or business, by displaying your bonsai or other plant in this Japanese influenced levitating bonsai pot.
This eye-catching bonsai pot employs strategically placed magnets to keep it floating right above the illuminated rock base.
$189.99
If you're looking for an attention-grabbing plant for this pot, you'll find unique bonsai here.
I'm the owner of Greenfield Flower Shop in Milwaukee, with more than 40 years of experience in the floral, wedding, and event business.