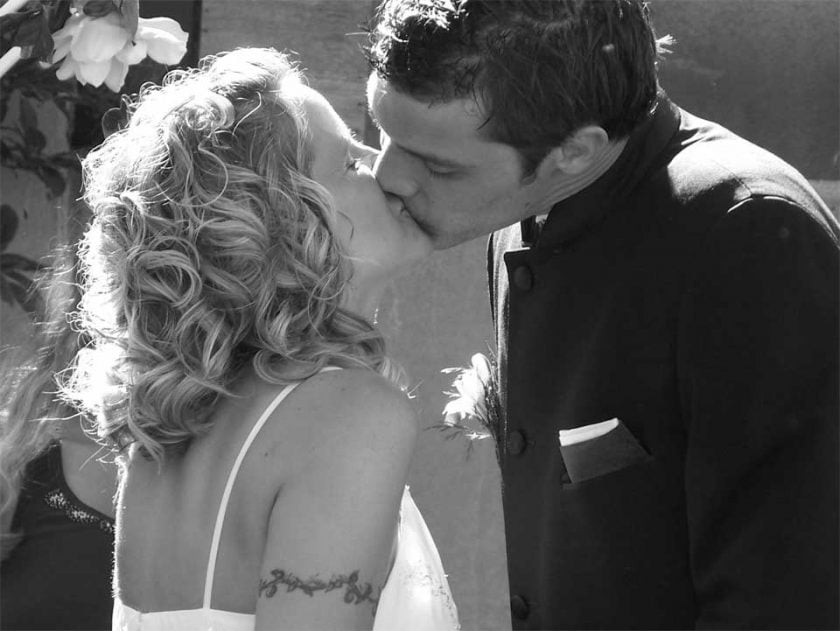 Are You Addicted to Looking At Wedding Porn? Relax, It's A Healthy Addiction
Hey! One quick thing … The content on this site may contain links to products, software, and services. Assume those links are affiliate links which means we may earn a commission if you click and buy. As an Amazon Associate, we earn from qualifying purchases. Thanks in advance – We really appreciate it.
I admit it. Now and then, I enjoy taking some time to check out the latest wedding porn.
Doesn't make me a bad person. It makes me a more informed wedding pro by helping me to keep an eye out for more non-traditional wedding flower ideas that I can use.
If you are looking for a healthy dose of wedding porn that you can use to put a personal imprint on your wedding, here are a few things interesting things I recently came across that I think you might enjoy.
Dig in. It's going to get juicy.
What Is Wedding Porn?
First off, if you're not familiar with the term "wedding porn", let me bring you up to speed:
Here's the answer for those of you who don't know what wedding porn is. I should warn you that viewing it can be addictive. If you are a bride-to-be, you know what I'm talking about.
Where To Find The Best Wedding Porn
Kind of like trying to convince someone you read Playboy or Playgirl for the articles. There are tons of enticing wedding porn here, and if you're like many brides I talk to, you'll become addicted.
Offbeat Bride's Archive of Wedding Porn Posts
If you're looking for some real eye candy as well as inspiration, this is definitely a site you should be checking out. It's not your grandmother's wedding site.
Courtenay Photographics' YouTube channel
Courtenay Hitchcock is a wedding photographer with a unique personality and style that really shows in his work.
He has 200 hundred videos on YouTube, including several just on wedding flowers alone. Through that set of videos I found several ideas we have used in our own wedding work.
Here's a sample of one of his Wedding Flower Porn videos:
If you want to see some of our wedding flower porn, you can check out our latest video, or pay a visit to our Flickr page or our wedding flowers board on Pinterest.
The Dark Side Of Wedding Porn
If there is a dark side to looking at too much wedding porn, it's the amount of overwhelm and indecision it can cause if you are planning a wedding. With thousands of wedding flower pics out there, it's easy to see why.
If those same photos came with price tags, trust me, the decision-making process would be a whole lot easier.
If you do find yourself becoming addicted, don't worry. Your wedding flower budget will provide a dose of reality, which is the cure you need.
Want To Keep Up With The Latest Wedding Porn?
If you want to see more titillating pics like these, sign up to get notified. And don't worry, all of my emails are sent in discreet packaging and never contain any promos.
Your information will only be used to send you our blog updates. You can change your mind at any time by clicking the unsubscribe link at the bottom of any email that you receive from us. You can find details about our privacy practices here.
I'm sure there are many more personal blogs and wedding sites out there that have some other unusual wedding information and pics. So I guess it's time to get back to my research!
Til next time,
I'm the owner of Greenfield Flower Shop in Milwaukee, with more than 40 years of experience in the floral, wedding, and event business.