Last Updated on November 17, 2023
Looking for some great wedding flower ideas? Check out the top wedding flower trends we're seeing in 2023.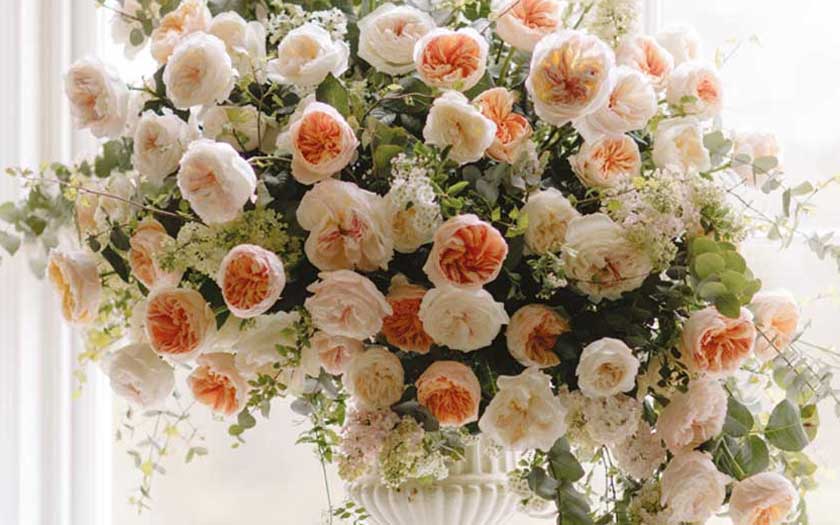 Wedding Flower Trends In 2023
The beauty of a wedding has been described as a living painting, a vibrant, eye-catching spectacle steeped in tradition. But like all art, it evolves with the times – and the same can be said for wedding flowers. From what I'm seeing, 2023's trends will provide an experience to remember.
We're already seeing some inspiring ideas starting to emerge – from stunning seasonal blooms to unique DIY designs. Whether you're looking for something classic or modern, there's something for everyone when it comes to wedding flowers in 2023.
What can couples expect from this year's floral trends? Let's look at some of the most popular wedding flower choices and design trends this year, and discover how brides and grooms are incorporating them into their big day in creative and meaningful ways!
Bold Color Palettes
When it comes to weddings in 2023, bold colors will be the new trend. Inspired by Viva Magenta, Pantone's color of the year, couples are choosing to incorporate bright and vibrant hues into their big day for a modern twist on traditional floral arrangements.
From deep purples and oranges to electric blues and pinks, these vivid accents add a unique touch to any wedding setting.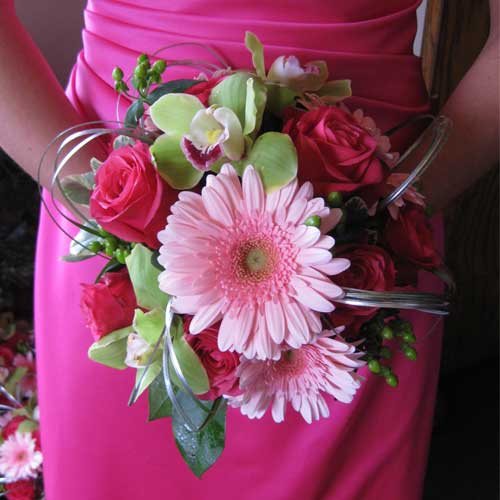 For those looking for something even more daring, there's no shortage of options when it comes to bright color combinations. Think of eye-catching pairings like emerald greens with hot magentas or fuchsias with golds – the possibilities are truly endless!
Couples can opt for contrasting shades like navy and ivory or black and white for a classic yet sophisticated look.
No matter what your style is, you'll be sure to find the perfect blooms that fit your vision. With so many choices, making your wedding flowers stand out is easy!
Hanging Floral Installations
As we move from bold colors to hanging installations, it's worth noting that the wedding industry is predicted to be worth over $100 billion by 2023. This means couples planning weddings have more options than ever when choosing decor for their ceremony and reception spaces.
Hanging installations are one of the trendiest ways to add a fun and creative element to the wedding space.
These installations can be done in an array of styles and materials, from lanterns or paper fans for a whimsical look to a suspended floral arrangement for a romantic touch.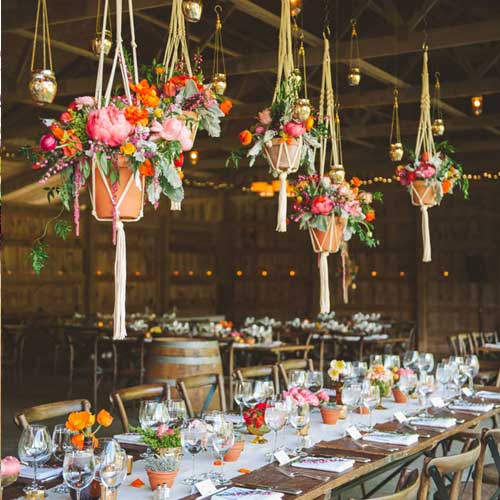 Couples with smaller budgets or avid DIYers may also consider hanging individual plants from the ceiling, such as ferns or other interesting foliage, to create an enchanting atmosphere. The possibilities are endless!
Whatever option couples choose, they can rest assured knowing that the beauty and uniqueness of hanging decor will enthrall their guests.
Statement Floral Pieces
Bold statement floral pieces will be a major trend in weddings in 2023. Large, show-stopping flower arrangements and statement installations will appear everywhere, from the altar to the reception.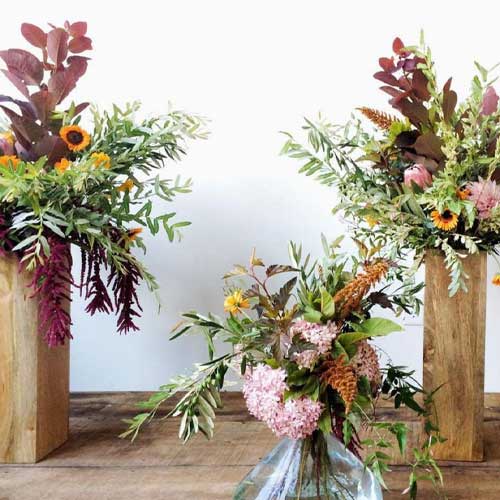 Couples are aiming for a look that will wow their guests on their special day, and large, showy, bold statement pieces offer the perfect way to achieve it.
With so many creative options, from centerpieces to floral arches and lush floral backgrounds, couples are sure to find that special type of statement floral arrangement that captures their personal style perfectly – making it a day they'll never forget!
More Flowers And Less Foliage
As we move forward into 2023, wedding flower trends are continuing to evolve. With statement floral decor taking the spotlight, expect to see even bigger and bolder floral displays at weddings this year.
The focus on more blooms doesn't mean that greenery will be completely absent from wedding arrangements this year; it'll just be used more subtly as an accent rather than the main feature.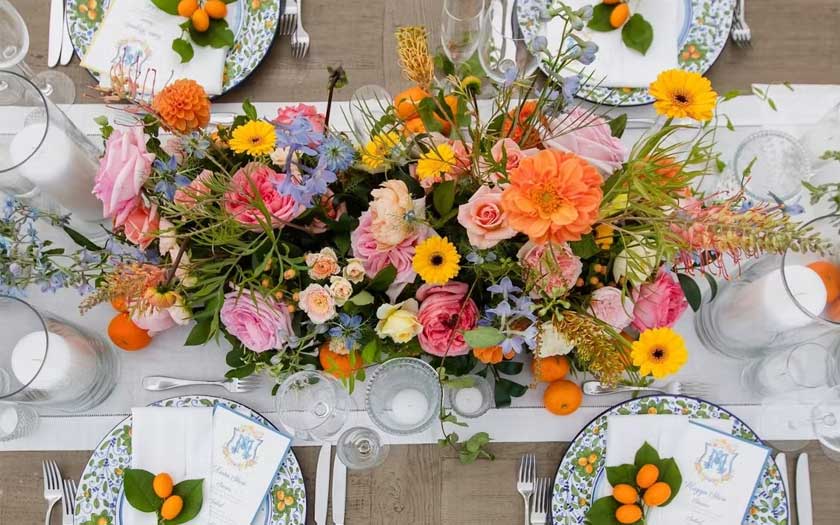 Lush floral centerpieces overflowing with flowers like garden roses, peonies, hydrangeas, and other seasonal blooms will create stunning tablescapes that are sure to wow your guests. Greenery adds texture and depth to arrangements without taking away from the overall design aesthetic.
Using greenery sparingly but strategically, floral designers can create one-of-a-kind designs full of life and beauty – something every bride wants for her special day.
Petite Bridal Bouquet Sizes
In 2023, petite bouquets will be taking center stage for many brides. These delicate designs are perfect for brides who want to showcase their dresses and not be overwhelmed by a giant bouquet. It's a trend we're seeing with the brides we're working with.
Not only do these petite sizes look delicate and chic, but they also provide the intimate feel that many couples desire on their special day. Among the most popular flower types requested by our brides are roses, ranunculus, anemones, sweet peas, veronica, and other delicate seasonal blooms and filler flowers.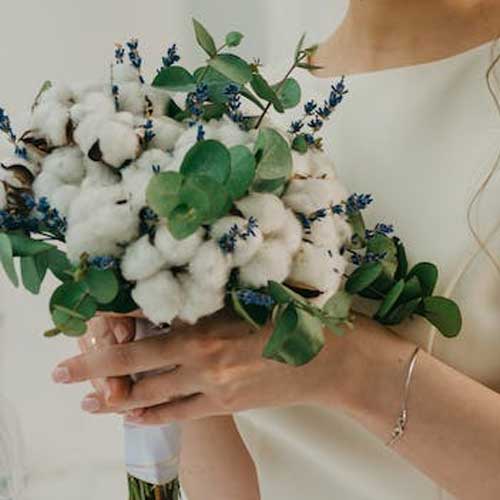 No matter your style, petite-sized bridal bouquets are an option for any bride-to-be looking to add a touch of simplicity and elegance to her wedding day ensemble.
I advise working with a professional florist to make sure you choose the flowers you carry wisely. This is one decision you want to make sure you get right!
Wildflowers
Wildflowers are making a big statement when it comes to wedding flowers in 2023. They offer a unique, rustic charm that many couples embrace as they look for ways to make their big day special and memorable.
Wildflowers come in many different shapes, sizes, and colors, allowing them to be used in various arrangements, from wedding bouquets and ceremony and reception arrangements to single stems placed delicately around the venue; wildflowers bring natural beauty and texture into any space.
We recently worked with a couple who asked us to design a wildflower memorial arrangement for the groom's mother, whose favorite color was yellow.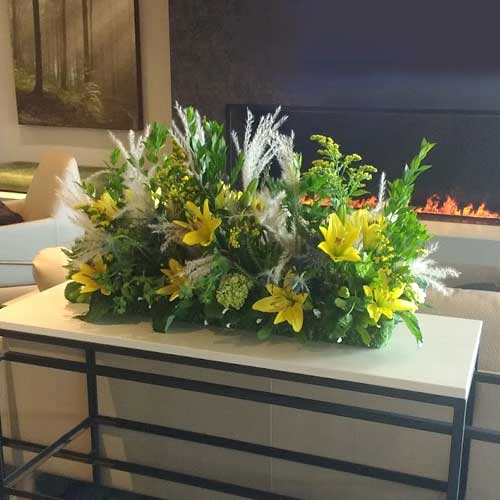 Not only do wildflowers provide a stunning visual aesthetic for your special day, but they can also help reduce the cost of your wedding flowers. Seasonally, these blooms are typically more readily available than other types and can often be found at very reasonable prices.
Wildflower arrangements will add a touch of romance and whimsy to your wedding day that you'll never forget. Whether you choose large-scale displays or smaller accent pieces, these blooms can transform any space into something magical!
Final Thoughts on the Current Wedding Flower Trends
In 2023, it's clear that couples are becoming more daring with their wedding floral design choices.
Brides will be flocking to bold colors, hanging installations, and bold statement pieces to make their special day stand out. And with more bright blooms and less greenery, you'll be sure to get that eye-catching look.
The trend of petite bridal bouquet sizes will also bring a unique, delicate, and beautiful style.
Finally, we'll see more wildflowers added to arrangements for an organic touch that will leave your guests enamored.
Using these latest trends as a guide, you can create an unforgettable atmosphere filled with love and joy. Let your imagination run wild and create the perfect look for your big day.
Want More Information Like This?
If you do, enter your email, and I'll let you know whenever I post something new or an update here.
We will only use your information to send you our blog updates. You can change your mind anytime by clicking the unsubscribe link at the bottom of any email you receive from us. You can find details about our privacy practices here.
You can also follow me on social media, where I tease new posts. And if you liked this post, I'd also appreciate you sharing it with your friends.
Til next time,
You can also follow me on social media and get updates there. Either way, let's keep in touch!
Til next time,