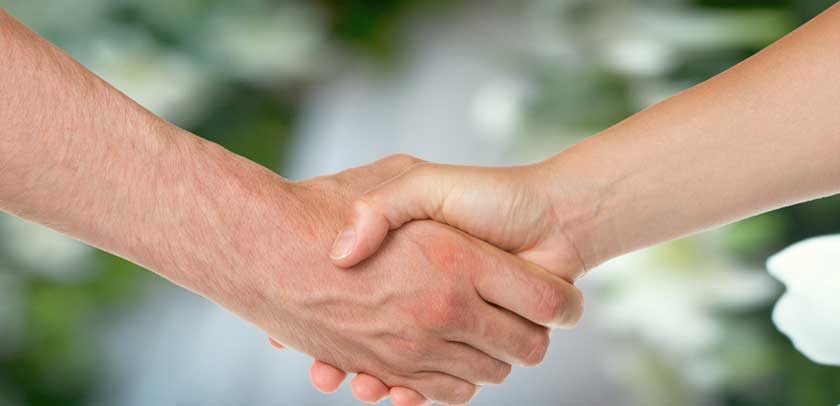 How To Negotiate with Wedding Vendors – A Common Sense Approach
When it comes to planning a wedding or special event, there is a lot of misinformation out there, especially when it comes to the best ways of negotiating with wedding vendors.
Since most brides (as well as some vendors) are not skilled negotiators, the process often becomes an exercise in futility for both parties.
I recently came across a very timely "Ask the Experts" post on the Bridal Guide blog.
I think it's a must-read for anyone planning a wedding or special event today.
The article spells out some simple, common-sense guidelines for negotiating with wedding vendors.
Ask the Experts: "What's the Best Way to Negotiate with Wedding Vendors?"
It complements an article I wrote about choosing the right florist for your wedding. That article is based on my 40+ years of experience in the floral business.
If you're looking to get the best price and service possible from the wedding vendors you choose to work with, I would check out both of these articles.
With that being said, let me welcome you to this blog. My name is Greg, and I'm very pleased you're here. I've put together this resource to share helpful, and hopefully actionable floral and wedding planning tips with my visitors. That's what this site is all about.
A "but" is coming…
Okay, so right out of the gate, I really need to confess something. The truth is, my own selfish needs are really what prompted me to create this site.
I pour through a lot of material on wedding topics, (like the negotiating articles I highlighted), and a site where I could curate some of the best is really what I was after.
Of course, I do see this as something of an opportunity, as well. I'm just being honest.
If I've got the ability to build a fun and useful site that other people like even half as much as I do, and maybe monetize it a little bit, then I don't personally see anything to feel bad about.
It's a wonderful world we're living in where we can get paid for sharing our passions. I like to take full advantage. That said… selling you stuff isn't my goal here.
If my sponsors happen to entice you with their offers, I'd be super grateful! If not, then my feelings won't be hurt. I'm just glad that you're here.
I'm just good with sharing solid wedding planning information with like-minded people!
So that's why this blog exists. It's essentially a place for people who care about good wedding planning information to get together and check out some of the latest information. Sound good? Great! It'd be great to have you back again sometime soon.
I'll keep sharing helpful information on topics like weddings, flowers, plants… and more!
Want to Get More Tips and Advice Like This?
If you answered yes, then please subscribe below. I'll update you about new articles whenever I post them here.
Email notifications of newly added articles and videos are all you'll ever receive from me. No promos.
If this sounds like a winner to you, then please join me right here…
Your information will only be used to send you our blog updates. You can change your mind at any time by clicking the unsubscribe link at the bottom of any email that you receive from us. You can find details about our privacy practices here.
And while you're here, it would be very nice of you to connect with me on social media, where we can continue the conversation.
Lastly, please share this post with your friends. I'd really appreciate it.
Til next time,
I'm the owner of Greenfield Flower Shop in Milwaukee, with more than 40 years of experience in the floral, wedding, and event business.