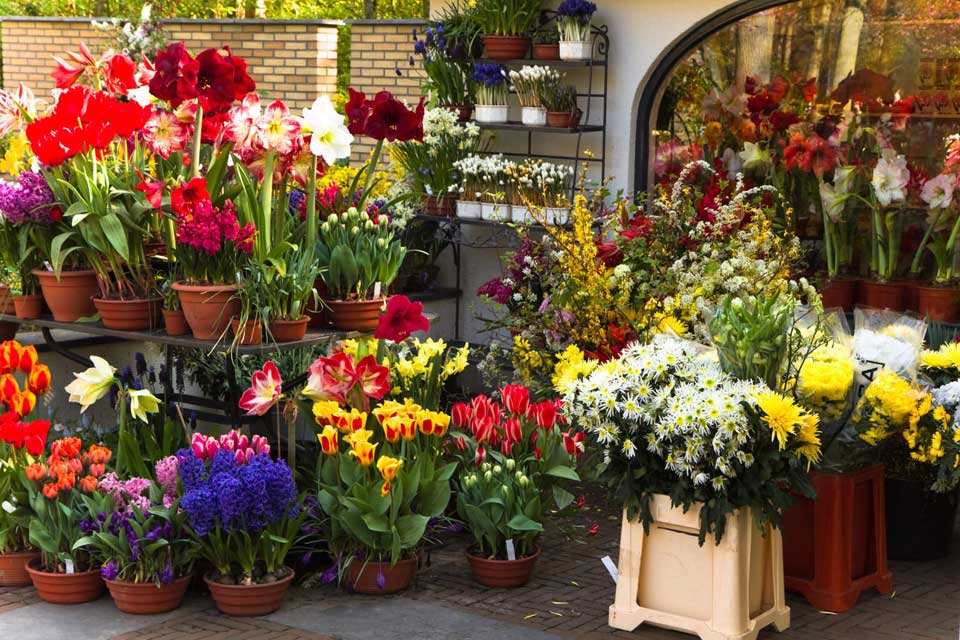 Hey! One quick thing … The content on this site may contain links to products, software, and services. Assume those links are affiliate links which means we may earn a commission if you click and buy. As an Amazon Associate, we earn from qualifying purchases. Thanks in advance – We really appreciate it.
Finding a Great Local Florist Online Is Easier Than You Think
Even though technology has made sending flowers anywhere in the world today a quick and easy process, a lot of people don't know how to find a reputable local florist.
Here are a few tips, as well as some money-saving advice, that will help you find a great local florist, that can tastefully arrange and hand-deliver a beautiful bouquet of flowers to your special someone.
Here's how to go about finding a great local florist.
The good news is there are lots of true local florists online. The bad news is that locating them has become more difficult, as more and more non-floral sites are adding flowers to their offerings. It has made things more confusing for consumers, rather than simpler.
In the past, I recommended several florist directory sites I used to find reputable local florists. Teleflora's Findaflorist and FTDFlorists were my go-to directory sites.
Although they are still good sites, they're not as useful as they once were for these reasons:
Sometimes it was very difficult to locate a florist that served the recipient's delivery area. It usually happened when the delivery address was in a remote or rural area.
Also, a growing number of florists do not receive enough orders to justify the expense of being listed on a directory site. So the number of florists became limited.
Local search has become so much better, especially with map listings on major search engines.
A while back, I created a custom Google search tool for my own use to locate local florists quickly and easily. I have since made it available for anyone to use. You can find it below.
How to use the search tool
For best results, start by entering the term "florist" or "flower shop" (without the quotes), followed by the city and state or province, or the zip/postal code.
You'll get custom search results from both Google's main search and local search. Both are excellent resources to find real local flower shops.
If you want, you can further refine your search by flower type or occasion, or check out reviews of local florists by others.
Be sure to check for a physical address and local phone number on each site to assure you are purchasing from a real local florist.
Although you'll get search results quickly, they may not always be accurate. I would suggest you call and talk directly to the florist you select, rather than placing your order online. There are several advantages to calling the local florist directly.
You will know immediately if your order can be delivered same-day, or if they can recommend another local florist to you.
If you have any special requests, you will know if they can be accommodated.
You will get their local price.
You will avoid paying an additional service fee.
A little digging and you'll find a florist that will help.
Order online or by phone?
Personally, when I transfer a floral order on behalf of a customer, I call. The web is a great research tool, but impersonal when it comes to ordering flowers.
At our shop, a growing percentage of the orders we receive are placed online, but the majority are still placed over the phone. I pretty sure this is the case with most local florist websites.
Although the web offer 24/7 convenience, remember you are still dealing with a local business that sets its own business hours. If you do place an order online after hours, I would suggest following up by phone the next day during regular business hours.
Service fees
If you want to avoid paying additional fees to get flowers delivered to another city or town, or you need flowers in a hurry, here's a quick tip to save yourself at least $10.
Most florists charge a service fee when they transfer your order to another florist who will fill it and deliver it. If you order directly from the delivering florist, you should only be paying for the flowers, the delivery charge, and sales tax.
If you are charged a service fee, then you're not dealing directly with the local florist who will be delivering your flowers. You are dealing with a middleman, paying them to do something you can just as easily do yourself with a few mouse clicks or a quick phone call.
The majority of order-related complaints stem from placing an order with a third party site.
If you have a problem with an order, it's easier to deal directly with the delivering florist, not a third party. They are just the messenger.
Trust me, any problem you have will be resolved quickly when you contact the delivering florist directly.
International flower delivery
This is one area where ordering online really has its advantages. For most people, in my opinion, the easiest site to use is Fleurop.com.
It takes care of the most common issues involved with ordering flowers for delivery outside of the United States. Things like language, currency conversion, and most importantly, local customs are easily handled.
It's the only site where I waive my "no service fee" rule because it's worth paying for the convenience.
These are the methods I use to find a good, reliable local florist to deliver flowers for my customers. Use them and you'll find you will be able to find, select, and order from any florist with confidence every time.
A Couple Of More Quick Tips
In cases where you are visiting a local shop's website, make sure the site contains a local address and local phone number, or check out their "About Us" page. If you're still unsure, call and ask for directions to the shop.
One additional note – most florists have a cut-off time for same-day delivery. If you need flowers delivered same-day, make sure you are aware of the cut-off time.
By selecting a florist located in the same zip code, your chances for same-day delivery are usually better.
Want more insider tips like this?
Please enter your email address below to be updated whenever something new is added to our site. Any email you receive will never be promotional in nature, merely notifications of new information that's been posted.
If you don't want to miss anything, you're invited to join for free here…
Your information will only be used to send you our blog updates. You can change your mind at any time by clicking the unsubscribe link at the bottom of any email that you receive from us. You can find details about our privacy practices here.
Whether you subscribe or not, you can still connect with me on social media.
Or at a minimum, please share this post via one of the social share buttons below. I'd appreciate it.
Til next time,
I'm the owner of Greenfield Flower Shop in Milwaukee, with more than 40 years of experience in the floral, wedding, and event business.