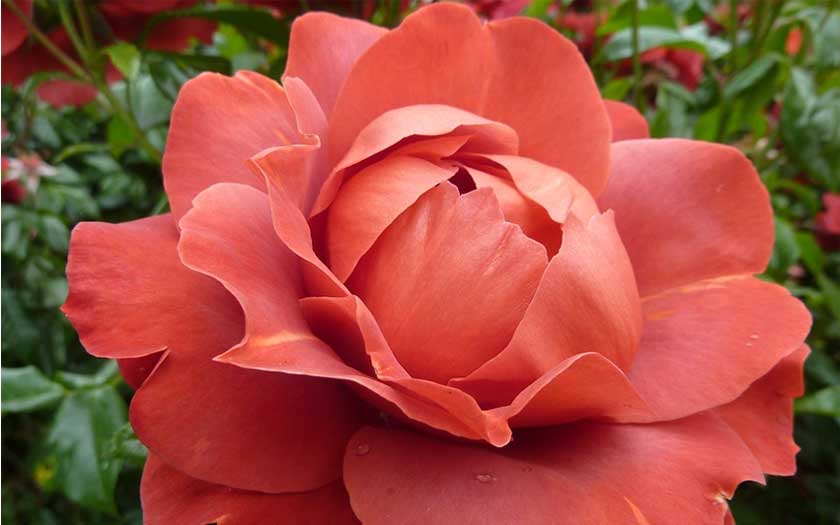 Reflexing Flowers – Here's How To Do It The Right Way
Not familiar with reflexing flowers? It's a simple technique that professional floral designers have used for years but has recently seen a resurgence in popularity, thanks to lots of the wedding bouquet pics posted on Pinterest and Instagram.
Knowing how to properly reflex roses, for example, can quickly turn them into larger and fuller-looking blooms. Reflexing tulips will transform them into an entirely different shape.
In this short video, Leanne Kesler from the Floral Design Institute shares this simple technique you can add to your floral design arsenal.
If you're looking for easy ideas to make your own floral designs stand out, try adding a few reflexed blooms into them. Take a look.
I hope you liked the tip, and want to try it yourself.
Just remember, be sure the flowers you want to reflex are at room temperature so that you don't damage them.
Here's why I like and use reflexed flowers in my floral designs
First off, reflexing flowers is a simple technique that can be very profitable, because of the visual appeal and high-value look it adds to floral designs.
I probably use it most often with the roses and spray roses I use in wedding bouquets, corsages, and boutonnieres, but it works well in any type of floral arrangement.
It's perfect if you need a few larger roses to use as focal flowers in wedding bouquets, especially if you're using shorter-stemmed roses. It adds a "WOW" factor at no additional cost.
Reflexing tulip petals will allow you to turn them into a unique-looking bloom, showcasing them as a unique, stand-alone flower.
And best of all, reflexing petals doesn't affect the life of the flower.
Although this technique is mostly used with roses and tulips, you can also reflex other blooms. I've reflexed cymbidium orchids, alstroemeria, and lilies as well.
It's an easy designer's trick that can have quite an impact.
Do you like tips like this? Want more?
Then stay informed by subscribing below or click the red notification button on the bottom right of your screen. You'll get updates about new videos as they become available. You'll never be bombarded with promotional emails. We only send new post notifications.
If this sounds like a winner, then please join me right here…
Your information will only be used to send you our blog updates. You can change your mind at any time by clicking the unsubscribe link at the bottom of any email that you receive from us. You can find details about our privacy practices here.
If you're not interested, that's okay too. You can still show your appreciation for our content by clicking the Facebook "Like" button or the Twitter "Follow" button on this page. Or at a minimum, please share this post via one of the social share buttons below.
Lastly, it means a lot to me to hear what my visitors think of the content shared here. Let's continue the conversation on social media.
All the best,
I'm the owner of Greenfield Flower Shop in Milwaukee, with more than 40 years of experience in the floral, wedding, and event business.